ERP/CRM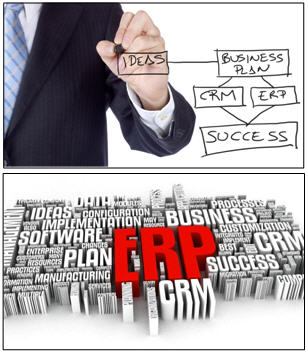 During Enterprise Resource Planning (ERP) and/or Customer Relationship Management (CRM) Software Implementation projects, our Techical Gaming Manufacturing consultants can act as a liaison between your organization and the available Software Vendors. We help you navigate through the entire ERP or CRM technical software selection, data conversion / migration, implementation and post-implementation support project phases. We ensure that your organization's technical processing interests and requirements are properly addressed specifically from a Gaming Manufacturers standpoint.
The expensive reality is that when dealing directly with a selected Software Vendor, the vendor's primary consideration is to sell their product and services and to look out for their own best interests. Gaming Manufacturing is not their primary business and usually the finished product reflects this fact. Another primary concern is that when dealing directly with the Software Vendor, they want to implement the product, collect fees and move on to next implementation. There may not be a strategic incentive to ensure their system runs consistently and reliably while also providing interoperability with your organizations existing enterprise applications and data sources.
Our independent technical consultants, with Gaming Manufacturing experience, can substantially increase your chances of software implementation success based on our ability to focus in on technical solutions that are specific to Gaming Manufacturers. We are looking to help you implement an enterprise friendly solution that can strategically grow with your organization.
Gaming Manufacturer's looking to implement new ERP/CRM solutions must be cognizant of the following processing, data and system integration requirements:
Hardware/Software Compliance Data
Resource Jurisdictional Licensing Data
Product Release
Machine Serial Number Tracking
Game Configuration
Conversion Configuration
Merchandise Configuration
Parts Inventory
Machine Shipments
Access to Par Sheets
Corporate Security Requirements and Data Access Policies
....